Trial Practice
"The attorneys of Bartlit Beck try cases all over the country, often of the bet-the-company variety, with an unparalleled record of success."

National Law Journal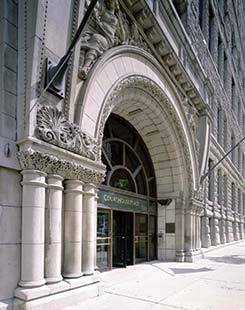 Litigation Practice Information
Bartlit Beck has achieved an unparalleled record of courtroom victories in complex litigation since our founding in 1993. Our success results from an approach to trying cases that is fundamentally different from that of most firms that handle comparable matters.
The firm has handled high-stakes cases of all kinds, including: Accountants' Liability, Antitrust, Class Actions, False Claims Act and Government Contracts Cases, General Commercial Litigation, Hedge Fund, Private Equity, and Financial Institution Cases, Intellectual Property, General Product Liability, Pharmaceutical Product Liability, Fraud and Securities Cases, and Toxic Tort Cases.
Trial lawyers, not litigators

We are a firm of trial lawyers, not litigators. Our lawyers are in court examining witnesses and arguing to judges and juries on a regular basis. We approach pre-trial discovery as a tool to help prepare us to tell a convincing story at trial, not as an end to itself. We do not spend time on activities that build up hours but are unlikely to contribute to a successful outcome.
Of course, not all cases go to trial. But we have found that our clients get the best settlements when the opposition is convinced that we are not afraid to try the case. With our recognition as a premier trial firm and our preparedness to go to trial, our clients get a substantial advantage at the settlement table. Good trial lawyers get good settlements.
Click here to learn more about the keys to our success.
Efficient staffing
We staff our cases leanly, with a senior partner typically handling a case with one to three younger lawyers. Our teams routinely have more partners than associates. This kind of staffing ensures that the senior partner and supporting partners all have hands-on control over the development of the case. We do not have layers of associates and junior partners reviewing one another's work and insulating the senior partner from direct involvement.
Click here to learn about our roster of talented lawyers.
Effective use of technology
We make effective use of technology to do superior work with fewer lawyers in less time. Our firm has helped pioneer the use and development of trial presentation software, and we continuously test new technologies that help us present our arguments as clearly and persuasively as possible.
Click here to learn more about the firm's innovative use of technology.
Non-hourly fees
We do not charge by the hour. Instead, we enter into fee agreements that reward success and efficiency. Our goal in each case is to negotiate a fee structure that will ensure that our interests and the client's are fully aligned. Depending on the case, this may take the form of a contingent fee, a flat fee, a combination of the two, or some other structure that we and the client devise.
Click here to learn more about the firm's committment to alternative fee arrangements.
To review the cases we have tried, go to Our Success. To read about Bartlit Beck's latest news, click here.