Corporate Practice
"Superb to work with, this high-end corporate boutique offers experience in complex M&A, securities and compliance issues."

Chambers & Partners USA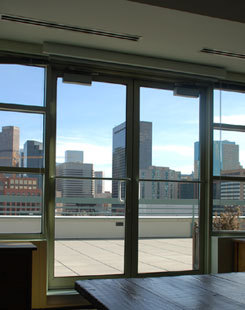 Our PRactice
Our corporate practice offers extensive experience in middle-market mergers and acquisitions (negotiated and hostile), securities offerings and compliance issues, corporate finance, hedge and private equity fund formation, and counseling on sensitive corporate governance matters. Our clients engage us to advise them on matters that require a high level of sophistication, insight, and expertise. We have worked on a wide variety of transactions across the table from virtually every major national law firm, and we partner with the best trial lawyers in the U.S.
Click here to learn more about our Private Fund Practice.
Our Philosophy
Achieving a client's business goals comes first. We handle each client engagement by:
Charging clients for results, not for billable hours
Using small teams consisting solely of highly-qualified, experienced lawyers
Maximizing efficiency and productivity through technological innovation
We prefer to charge clients for the value we add to a project, not the number of hours we bill. Rather than charge by the hour, we work with our clients to establish fees on a matter-by-matter basis and thereby eliminate surprises on legal bills. We have taken this approach throughout our history. Our goal is to align our incentives with those of our clients -- in many cases, the bulk of our fee is paid only if the transaction closes.
We only hire lawyers with stellar credentials and experience handling complex transactional work. This means clients pay for results, not for educating junior associates.
Large law firms appear to staff transactions as if more lawyers always yield a better work product. We believe a team of two or three experienced lawyers creates more value than a large team of primarily junior lawyers. We staff accordingly.
Our business model requires speed, efficiency, and productivity to be successful. To achieve these goals, we leverage available technology in innovative ways to improve client communication, team collaboration, document production, and knowledge management.