Bartlit Beck Partner Thomas Stephens, 1952 – 2021
07.17.2021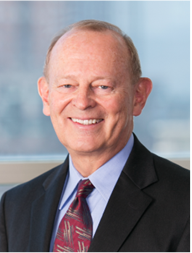 Bartlit Beck is deeply saddened by the loss of our friend and partner, Tom Stephens, who passed away on September 17, 2021.
Tom was a beautiful soul who loved with his whole heart, exemplifying what it means to be a true partner and friend. Among his exceptional attributes were his philanthropy, sense of adventure, artistry, and his competitive and mischievous nature. Tom was a consummate attorney, author, wine enthusiast and sports fan.
Colleagues and clients described Tom as generous, eternally positive, humble, and a trusted advisor. They found Tom to be "an incredibly hard worker who [was] both thorough and creative in his counsel."
Tom's deep intellectual curiosity, passion for his craft and loyalty to clients and colleagues was unparalleled. The value of his friendship, good humor, unflagging devotion to our firm's best interests, and his zealous representation of clients cannot be measured or replaced.
Tom is survived by his husband, Todd, his feline family Koz and Otto, Todd's family members: Lance Enders; Laurie and Tim MacArthur; Bob Enders; Marlena, Tucker, and Hunter Ro Hinchliffe; and Mitch and Katie MacArthur as well as Tom's loving and devoted immediate family members: his brother, Bill, and sister-in-law, Theresa, along with nieces and nephews: Tania, Josh, Asher, and Portia Hattig; and Greg Stephens.
Tom will be greatly missed as part of our Bartlit Beck family.
Click here for Tom's obituary.
Print PDF